Bio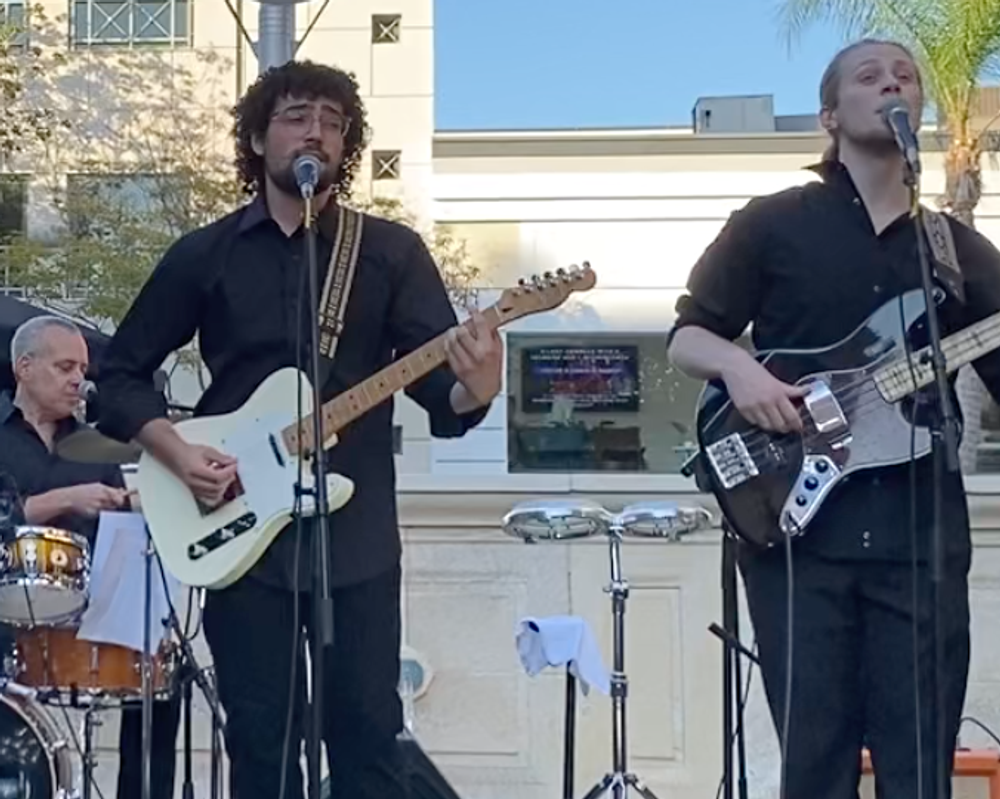 "If you hang around long enough you can grow your own band." - Phil Margo
WIMOWEH is a special kind of tribute band. They not only honor the musical of legacy of original Tokens, Phil and Mitch Margo, famously known for "The Lion Sleeps Tonight," they also include both Phil's son and grandsons. 
Through the sixties The Tokens wrote, produced and recorded some of music's most well known songs. Besides "Lion..." they brought the hits of The Chiffons, The Happenings, Tony Orlando & Dawn and so many others to the world. 
Originally conceived by Phil's son, Noah, WIMOWEH was thought of as The Tokens own, built-in tribute band...paying tribute to themselves. Noah felt it necessary to find a vehicle that would celebrate the great music created by The Tokens and preserve his father and his uncle's musical legacy. 
WHO WE ARE
Noah Margo - Drummer, etc. Noah toured with The Tokens from 1993-2019. He is a playwright, a children's author, and a handyman. He has taught elementary school and also currently serves as a governing board member for the Beverly Hills Unified School District. He is only the third person in California history to win a write-in campaign. When not on stage, he runs a construction and property management company with his wife, Laura. He has three children, Jax, Reese and the one listed below whom with he shares the stage.
Solomon Margo - Solly is a multi-faceted artist from Los Angeles. He started as an actor, but switched focus to follow his destiny and chase the dream of making music. Constantly searching for ways to go against the grain, Solly can be found producing, songwriting, and recording himself and collaborators, sharing energy and sonically documenting this crazy experience of life.
"If you wish to be my brother, come as you are, and bar no other"
Jay Leslie - Jay attended the "real" High School of the Performing Arts in New York where he learned his arranging and composing skills, as well as the various woodwind instruments he plays. He then attended Berklee College of Music where he studied performance. You could say that Jay has practically "done it all," from being a former member of "Sha-Na-Na," to Music Coordinator for the CBS daytime drama, "The Young and the Restless," to his 30-year tenure as a member of THE TOKENS.
Rebecca Curci - Rebecca began singing with The Tokens at age 15, as part of the group Those Girls. She has been acting in musical theatre, since she was 3, and has performed in productions on both coasts. Rebecca recently graduated college with a bachelors degree in theatre, and is currently directing, choreographing, and musical directing children's theatre. Additionally, Rebecca shares her own recording studio, with her dad, and works with various independent musical acts. 
Nico Wicklin - Nico began his musical education at the age of 4 with piano lessons. After moving to Atlanta, he played with many children's ensembles in the DeKalb County area, before learning bass guitar and eventually moving back to California. He's since earned a bachelor's degree from California State University, Northridge. He's continued his musical journey by venturing into production and songwriting as an independent artist under the name T.K. Jaco, while still performing with other musicians and groups, including the great WIMOWEH!"
Ethan Ginsberg Margo  - Ethan recently graduated from the University of Colorado, Denver with a degree in Recording after falling in love with music production in high school. With a jazz piano background, music production degree and years of formal musical education he lends himself well as the harmonic anchor of WIMOWEH.